Oslo 1; Work
ARRIRAW, 24 min, colour, surround sound. 2019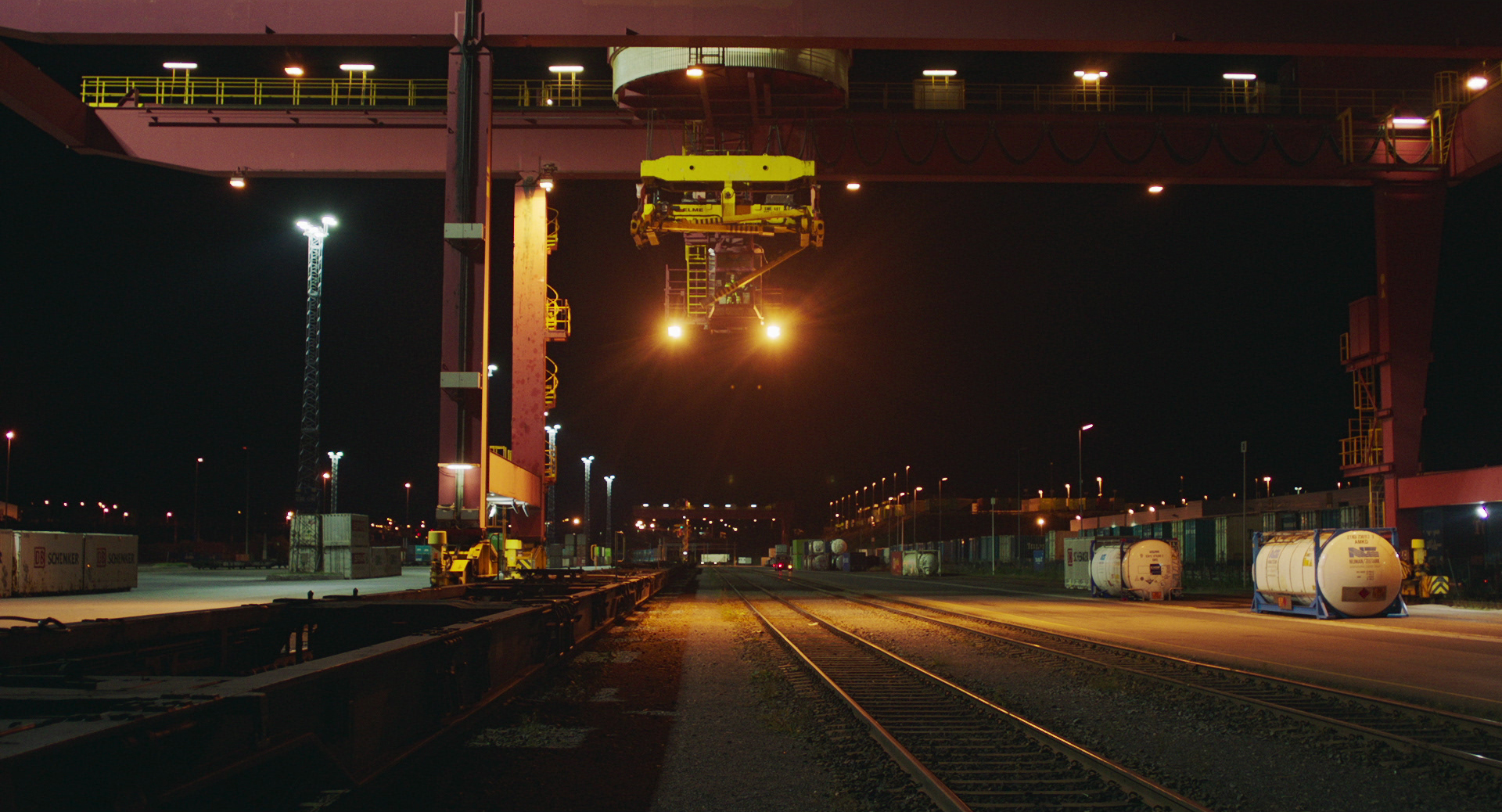 With Birgitte Larsen, Khalid Mahamoud, Håkon Mathias Vassvik, Eva Johansson, Kyrre Hellum, Silver Norment-Åsdam.
DOP Martin Testar

Oslo 1; Work (2019) is the 1st chapter of Oslo: WORK, SPEECH, LIVING, SEXUALITIES, STRUGGLE (2019–2025), a perennial film- and exhibition project situated in urban public space. With the topics of work, speech, living, sexualities and struggle as starting points, material for one thematic chapter is filmed annually, which is presented in fragments as installations in various urban public spaces in Oslo. Each autonomous film deals with different crisis or deviations within contemporary urbanity, and will eventually become the foundation for a feature film in 2025. Using the city of Oslo as raw material to develop narratives told from under-represented perspectives in our society, the overarching project is an acute look at our present times in a Northern European urban setting.

Oslo 1; Work (2019) depicts a set of people working at a container terminal, a train depot and a municipal sports complex. The main protagonist, played by Birgitte Larsen, is occupied with carving out an unknown or unformed space for herself, among concerns of social or collegial working conditions, personal desires for transgressions and change, and the great economic axis that governs the city's everyday life. The narrative is loosely and creatively developed from ideas regarding work, physicality, hierarchies, the body and deviation.
Links