Abyss
35mm to HD, 43 min, 5.1 surround audio. 2010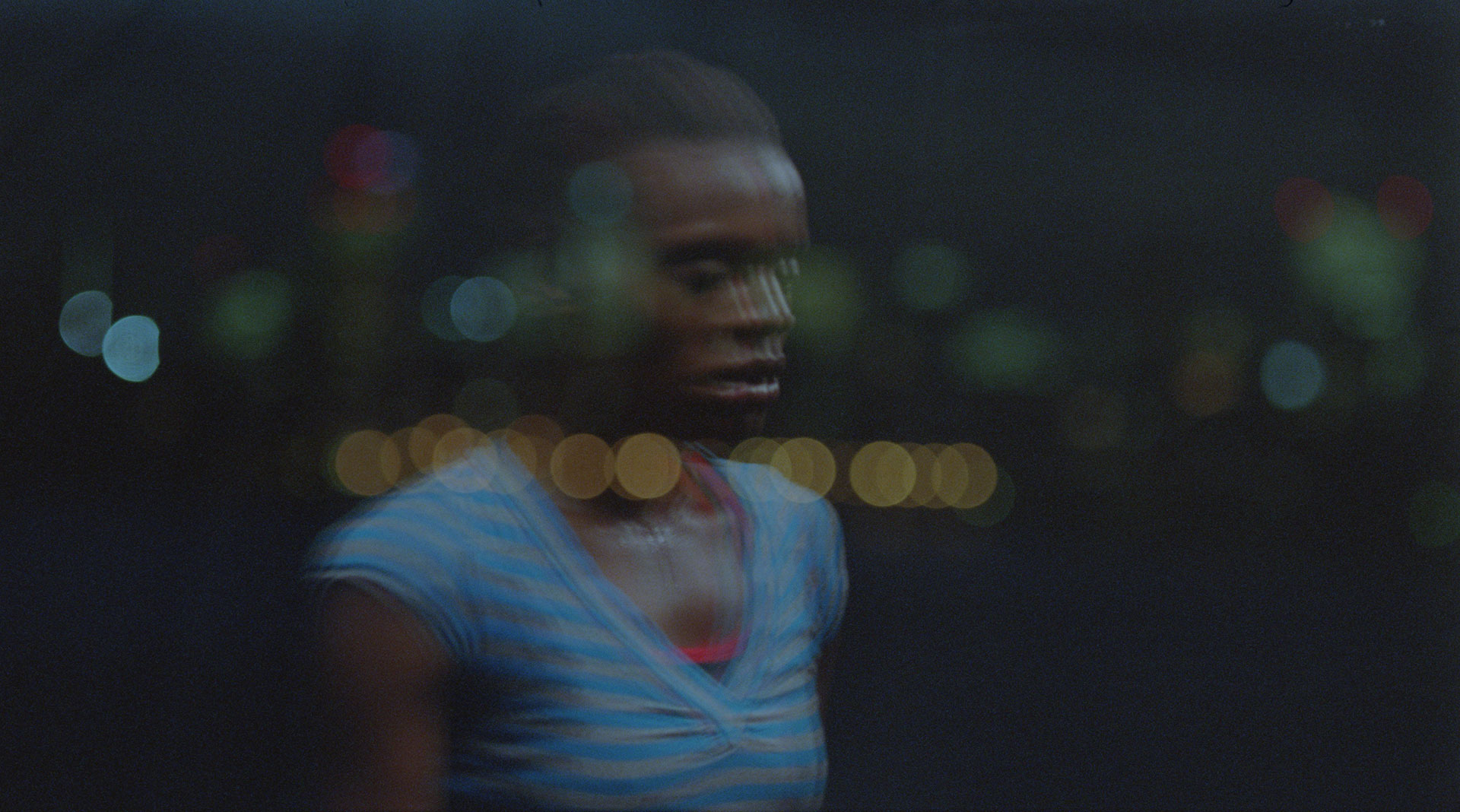 Abyss was filmed in 2009 at various locations in East London, at the Thames Gateway and on the outskirts of the area where the Olympic Arena was being constructed.
The film portrays an urban reality characterised by migration and change – the movement of people, the movement of money and power, and the drift of the imagination. The 43 min experimental film and installation work is set within spaces of the modern city – markets, gyms, parking lots, parks, squares, streets and stores. The main character, O, negotiates her material world but the city's economical, political and social demands appear to have been absorbed into her movements, speech and psychology. The urban sprawl that takes in the Olympic site and the Thames Gateway features the sorts of "composite architectures" that often provide the backdrop to Åsdam's films. In Abyss, the cityscape is the other main protagonist of the film, one that the other protagonists are subjected to. The film drifts between a material world and its psychological effects, and gives keen attention to the physical and material environment of the city without privileging a realistic dramaturgy or narrative. The characters move through the public and private spaces of the contemporary city and interact with one another as if the economic, political and social dynamics of the city had inscribed themselves within their language, movements and psychological make-up.
Abyss was made possible by the support of the UK Arts Council, The Norwegian Film Institute and Bergen Kunsthall.
In the collection of The National Museum, Oslo
Watch at
www.vimeo.com/knutasdam/abyss
- you will need a password from us.