The Care of the Self, Finally edit
Architectural installation with film Finally (2006). 40ft (l) x 25ft (w) x 10.2ft (h). Glass, light filter, steel, 30 tons of soil, trees, bushes, flowers, grass. 2007

Finally (2007): 17 min, 35mm film and DVD, colour, 5.1 audio.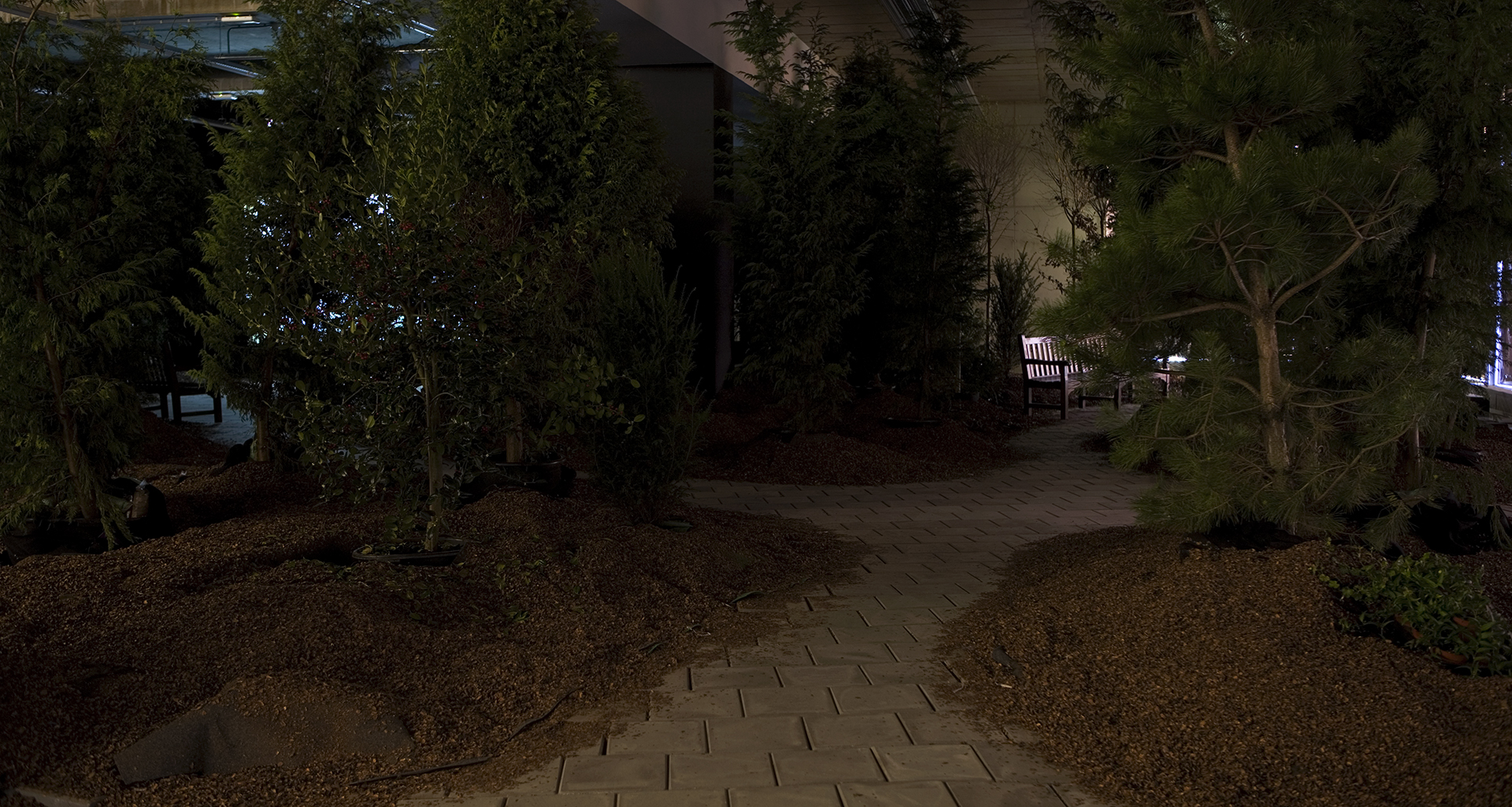 This is the first in a series of hybrid installation by Knut Åsdam where he combines one of his narrative architectural installations with an incorporated film screening of one of his films, further underlining the strong relationship between Åsdam's films and architectural installations. Within the installation, Åsdam creates a night time park with a dark light filter on the windows to the street. The dark lush interior of this space is an architecture of trees, plants, grass and flowers, with only minimal warm light.

Here Åsdam picks up the night time park of the city, and its temporary relations to the economies of the city – those of desire, politics and the everyday. The temporary spaces for teenage hangouts, drug trafficking, sexual cruising —spaces that as much as they represent a temporary space of release, are also part of the very mythology and narrative of the city. In this version of the Care of the Self series, the film Finally is screened within the confines of the graden/park, as a sort of outdoor projection, adding yet another composite but absorptive space within the work.

All pictures are from Åsdams installation at Boijmans van Beuningen Museum, Rotterdam, January, 2007, which was made in conjunction with him being Artist in Focus at the International Film Festival Rotterdam.