Psychasthenia 5 2019 re-edit
Architectural installation with video screenings. Approximately 17.5m x 12m x 3.2m (h). Sheetrock, wood, paint, carpet, vinyl covered cushions, dark glass partitions between booths. 2 video monitors, 1 video projector, digital players stereo and surround audio systems. Screening of 3 chapters of Murmansk-Kirkenes (2017-2018) and Oblique (2008). 2019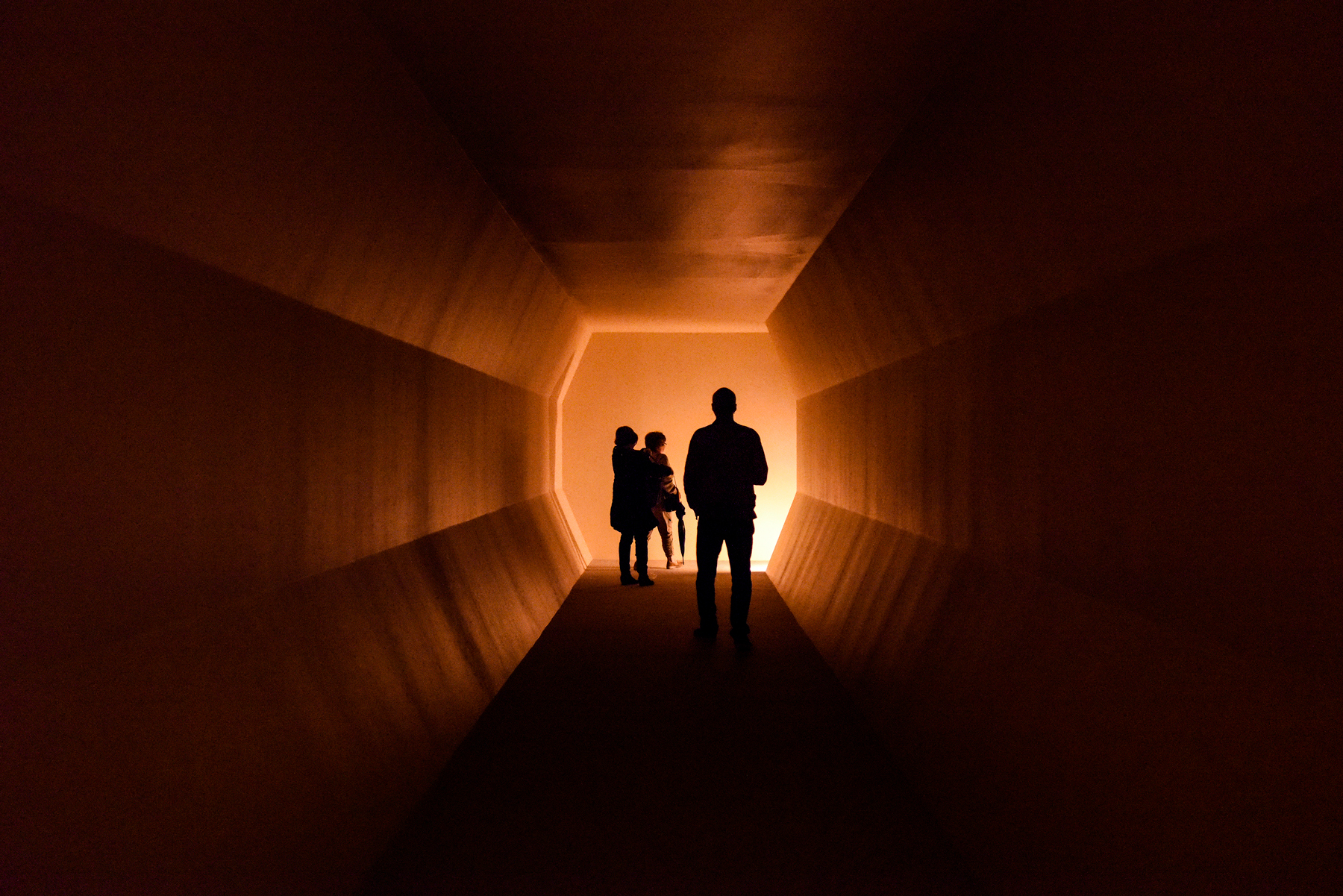 This iteration of this installation is focusing on a European narrative, through the films Murmansk-Kirkenes and Oblique which are all dealing with tensions in contemporary Europe. See separate pages for more information on the films.

The installation comprised 4 videos (3 from Murmansk-Kirkenes project, plus Oblique) in a mix of sci-fi and sex club architecture.
The entrance/exit of the structure was a dimly lit 17m (55ft) long octagonal corridor -the length creates the space as socially ambiguous - underlining the fantasy and desire inscribed in this minimalist architecture.
At the end of the corridor one enters an obscurely lit in-between space; where there is the option to explore an area with several small rooms interconnected by dark windows. Two of these have a video-monitor each running two video programs. The room in-between functions as a withdrawal space: a chance to watch other people watching videos, other people— or yourself. Finally, there is the main screening area: a 10ft back-projection and four large, deep seated seating arrangements in black vinyl.