Speech, Living, Sexualities, Struggle
Published by Fine Arts Unternehmen, 2004
Editors: Simon Sheikh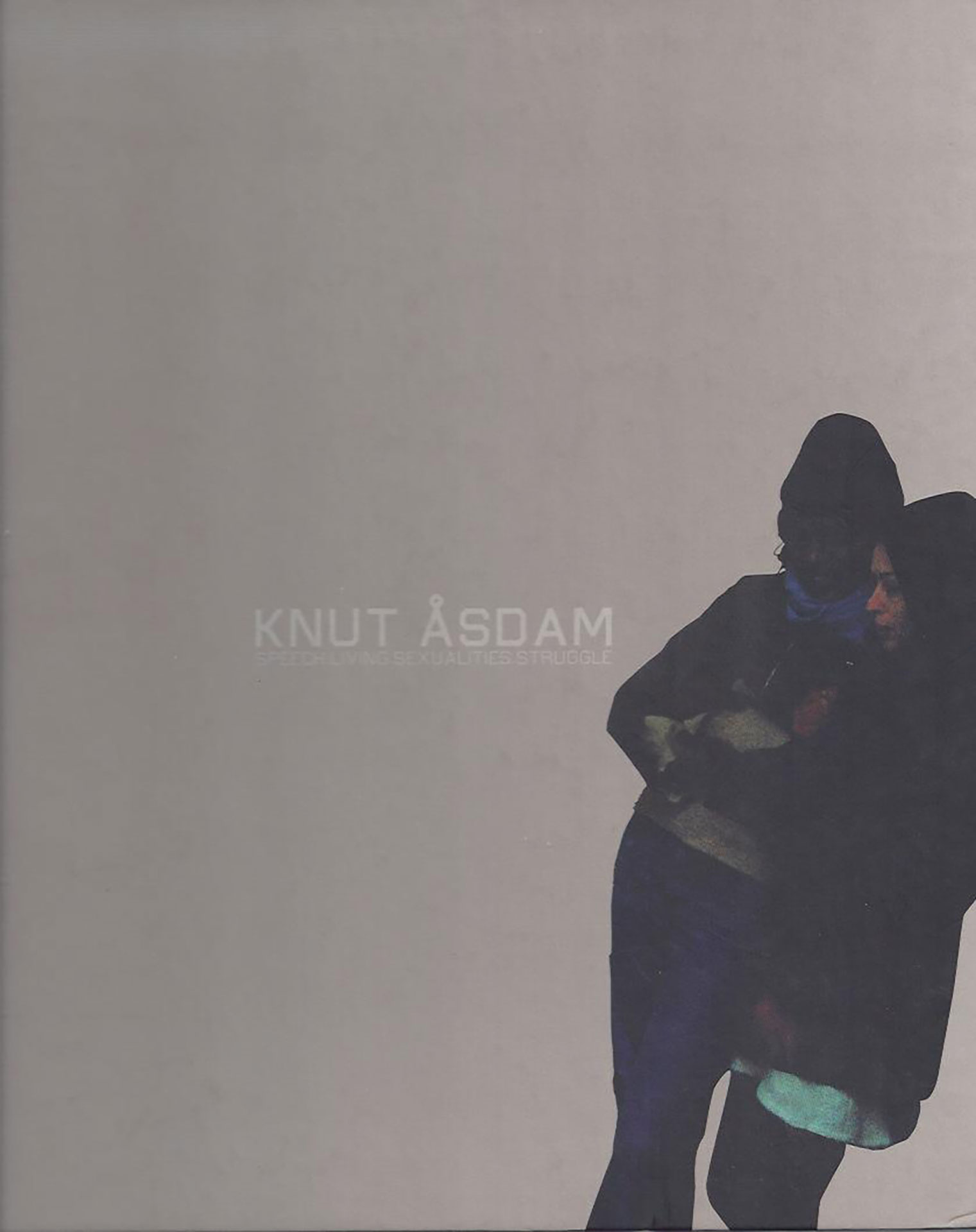 Artist: Knut Åsdam
Texts: Simon Sheikh, Knut Åsdam, George Baker, Magali Arriola, Ben Borthwick, Miwon Kwon, Denise Robinson, Gertrud Sandquist, Simon Leung, Andrea Krosknes, Janna Graham, Johanna Burton, Michael Eng, Dont Rhine
Pages: 152
Colour Illustrations: 140
ISBN: 3-03720-003-0
Hardcover: 24 x 27 cm
Language: English
Price: 50 EUR

This book discusses many of the works from 1995-2003.

Through discussions, essays, photographic sequences and a rhythmic structure, the book by Knut Åsdam is a all-embracing involvement in his work in Film, Video, Photography, Audio and Installation. The book is divided in four chapters; Speech, Living, Sexualities and Struggle, which represents main points of departure for Knut Åsdam's motivation and practice.

The book mirrors the structure of a film or a song and is build up rhythmically as a sequence of images and texts working with the viewer's rhythm. Throughout the book are comprehensive interviews conducted by Simon Sheikh and short focused texts on specific works and issues by other writers.