PIG
Video installation in the centre of Oslo as part of Prosjekt i Gamlebyen. 1994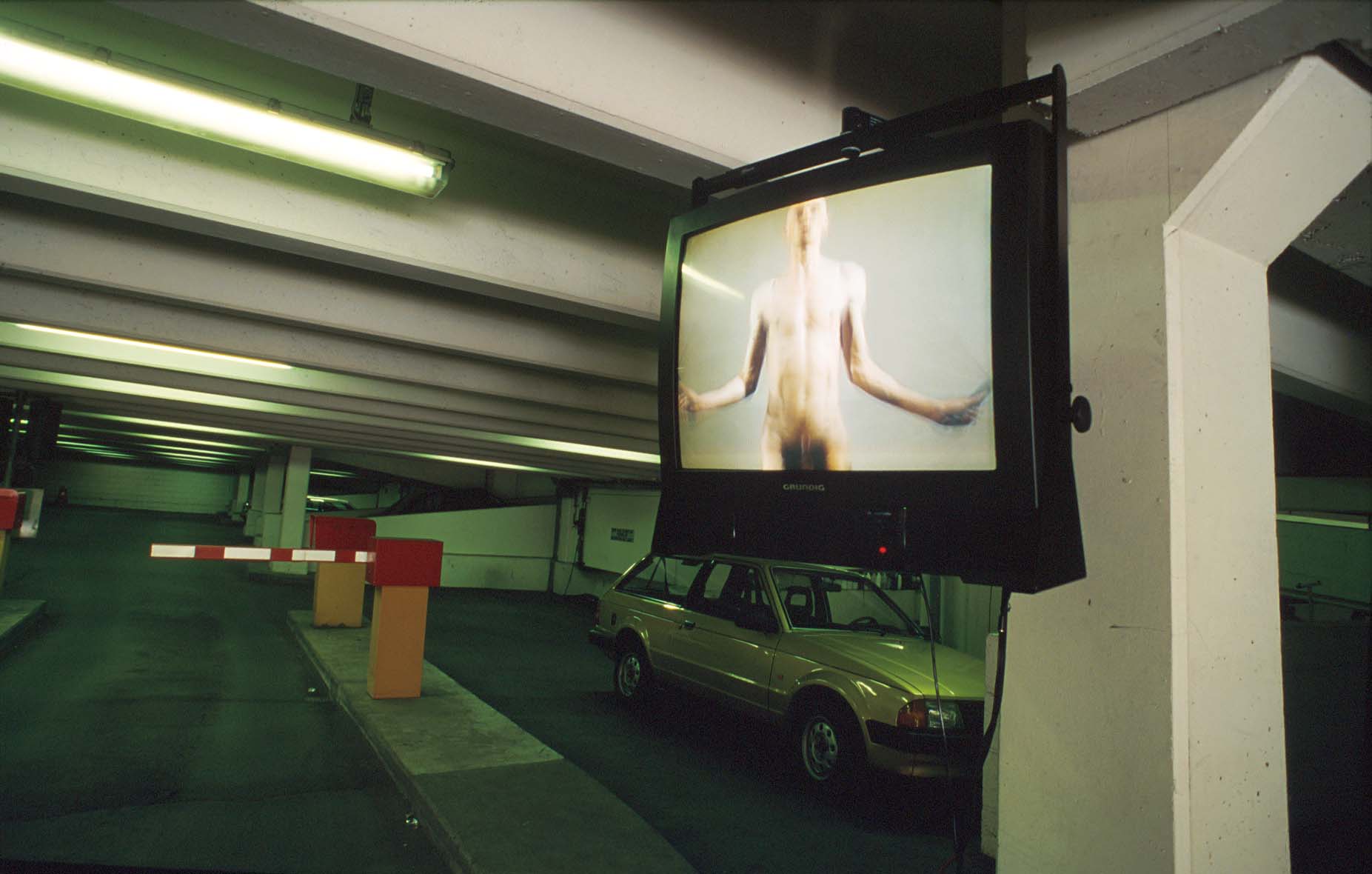 Public installations of the videos Come to Your Own, Play Dead and Untitled: Skipping as part of the Prosjekt i gamlebyen exhibition in public spaces in the old town of Oslo.
My installation was on the outskirts of such a georgraphical definition, since I wanted the installation not to be about geography or be a statement about groups of people or demographies I did not know anything about.
The videos were mounted on three separate video monitors in the transfer areas of the parking house on the ground and 1st floors.

The installation was destroyed by a member of the public after a few days.